Today, everything is absolutely at the click of a button, there can't be any delays to cabs, food services, medical services, and more. The food ordering app has completely modified the lifestyle of the present generation, who are completely dependent on technology for all their needs.
All people who prefer eating from their favorite restaurants now simply order food with the touch of a button. It is a usual incident that dining at your favorite restaurant costs you a bomb, because of the additional tax requirements that you have to fulfill.
This has fuelled the rise of online food ordering app. If you are also wondering on how to develop a food ordering app, which is similar to Just Eat or Swiggy, you have to be conscious of the business model that is followed by these apps, and the specific features that have resulted in the success of these apps.
The business model for these start-ups: All of these apps are standard platforms that help the consumer to search for the favorite restaurants, then browse the menu, pick the item they want to order, and then place their orders. The simplest way to explain the model for an online food ordering script is a threefold procedure, which is ordering, cooking and the act of delivering. The usage of this model has been common in all of these platforms, making it absolutely easy and convenient for the users.
Ordering and delivering:
This is one of the models that has been picked up by the recent start-up companies. The recent companies like FoodPanda, others can order and receive food from these via media companies. The users can rate the services accordingly, and that increases the popularity of the company.
These companies act as boosters to the restaurant business, adding more of customers to the list of the regular customers of the restaurants. It's a win-win situation for both the app developer and the restaurant owner, thus making it a perfect arrangement.
Fully integrated model:
These applications have developed a completely automated system for their business. From the first step of taking the order, the company takes the responsibility of conveying the order and then makes sure that the order reaches the consumer. This is a complete circuit development for the app developers and the partnered restaurants. The popular food delivery app which delivers rolls, the app called Fasoos follows this model. Based on this segregation, the apps can be categorized into these groups.
The core features of any food delivery app: There are a lot of features that one has to keep in mind while designing a food delivery app, and they are listed below, one can use these techniques to create a Foodpanda clone script: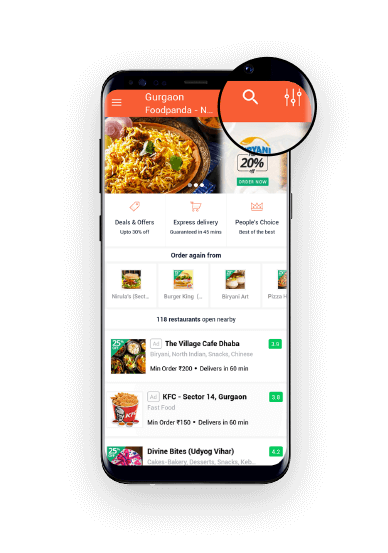 Attractive menu and detailed search option:​
Well, for starters, a simple text-only menu is deleterious for your business. You would need a wider access for gaining more customers. The consumers or the customers would like more of vibrant images that would keep them engaged. The first impression always creates most of the image, so making the app interesting would be a good strategy. Thus one would need a very colourful search option, with attached images. Also, remember, that while you are busy at menu design, you have to keep your pictures posted with catchy captions, so that they grab more attention. If you add an extensive menu also, the advantage would be that you could easily locate the restaurant, no matter how far away it is.
Integration of Geo-location:
This will help the customers locate their favourite restaurants very easily. Swiggy app for example, only displays the restaurants in your vicinity. Similarly, with the act of GPS integration, it will help you track your order, and also the delivery person's status very conveniently. All of this, makes the software more user friendly, hence pooling in more customers.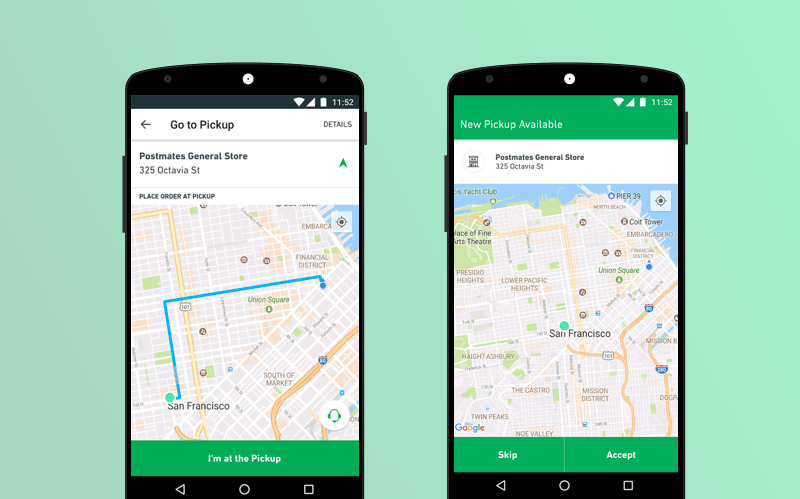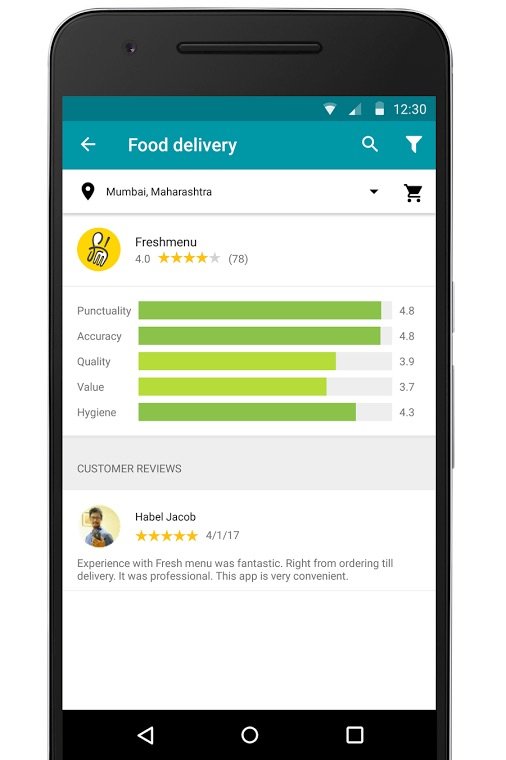 Feedback panel and review platform:
This is the most important section, where the app's performance can be easily monitored, because the customers rate the app according to their convenience. A review and rating system will simplify the entire process- not only are other customers benefited, but also the company understands and evaluates where it stands. This is a very good initiative and is recommended. This will help you improvise on your techniques as well, you can get a lot of feedbacks, which will help you develop on your app further.
Integration with social media:
Social media is a common platform to boost your business. Integrating social media platforms into your system would allow your customers to share pictures of the food, and tag your company. They will also help in boosting business, by including a larger audience. Customers get acknowledgement, and more involvement of people takes place. This also indirectly generates more traffic in the website, thus directly increasing your sales.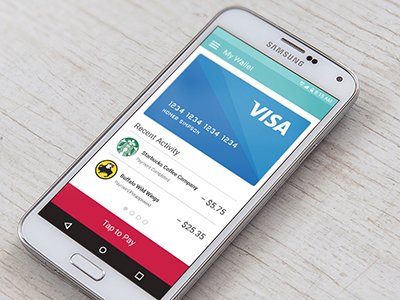 The secured payment system, with customized orders:
This is a compulsory checklist for your app. You must have this, else customers won't be able to pay for their orders. For the variety of customers that you have, you must have a system to customize your orders. A lot of people would prefer different kinds of foods according to their own tastes. For that, they would need complete customization of the apps. The website should be flexible to entertain all of these customers, who have different requirements, and different specifications.
Thus we see that certain global requirements are there if we have decided to develop a Justeat clone. It is in our discretion, how we want the app to function. That way, we can develop an interactive interface that can help us with the business development.
If you want to develop Food ordering app link just Eat, FoodPanda and Swiggy. Then connect with Uber Clone App company. We having the team of experts who can make your app according to your business needs using Uber Clone Script.
To know more about their script visit Play store and download a demo app made by us. And share your idea with us.