Exclusive Whatsapp Clone App - Tailored Only To Meet Your Needs!
WhatsApp Clone is built using a robust and powerful WhatsApp Clone Script. The Script is a customizable, pre-built solution that acts as a code repository to host the software program. So, strengthen your connections with your clients using the effective Uber Clone Script App of WhatsApp-Tailored only for your needs!
As the leading app development company, we at Uber Clone App can understand customers' requirements. We mainly focus on the technological aspects of business directives, user retention factors, and essential constraints for developing a high-demand app.
This way, we assist clients in building their WhatsApp clone to integrate specific functionality. Leveraging modern technology, our skilled developers help clients to avail feature-rich WhatsApp clone. So, avail of our services and captivate your customers with our full-fledged WhatsApp clone solution.
Cloning a readymade app like WhatsApp necessitates a deep familiarity with its functions, target audience, and a wide range of features. So, developing an instant messaging for your users is a good idea.
Our expert team of developers can create a WhatsApp-like app that meets your needs entirely. Nothing can be smarter if you are planning to hire us to build your messaging app like WhatsApp.
Our app developers are experts in developing custom mobile apps utilizing cutting-edge technologies. We provide clones like Food Delivery App Development, food delivery app development, WhatsApp Clone Script adaptable to different integrations of various features. Now it's time for you to take the step and get our readymade solutions right away!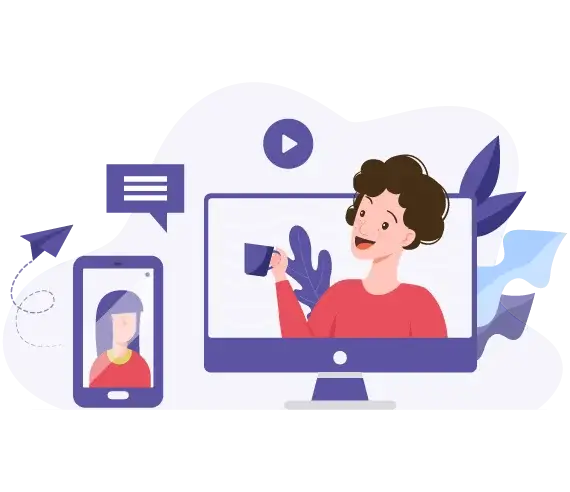 However, there are specific essential points, which you need to be aware of while looking for the clone script for this social networking platform. The script must give liberty to synchronize the tablet and phone, at the same time; and this is possible in this WhatsApp clone development app. It is going to be a fantastic addition, as the clone site helps in updating the way, in which you are likely to use this web platform.
With this clone script, you have the right to add as many accounts as you can ask for, and there's no stopping you from that. We have already tested our clone script, and it worked perfectly all right. So, we are more than happy to offer you this delightful result, from our side.