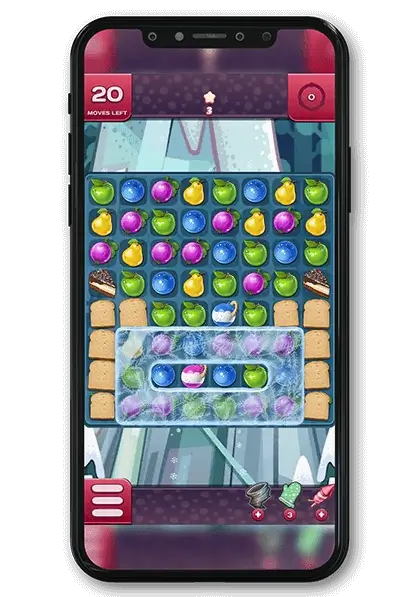 Web design
The web design of our Candy crush clone app is very interesting and tempting for users to continue their play. The design layout is planned to give the user a complete user friendly interface in their mobile view.
High graphics
The graphics used by us in the candy-crush clone are of high quality for the best user experience. The graphics are based on the latest technology and current game trends.
Cloud Storage
In our candy crush clone script, a player will be allowed to store it's progress in the cloud storage available in our game. This will help the player to start from where he left and collect more points.
Points Table
We have set up a points table in our Candy-crush clone game to show the daily winners of the game. The player would play more in order to accomplish the No. 1 position on the points table.